Established for over 30 years in Lachine, Vitrerie RD has build a solid reputation of expert glazier in it's domain of activity. Our company offers glazier services and several glass products in all kinds for the commercial and industrial construction domain. Our main activity sector is mostly in the achievement of general contractors projects on commercial and industrial construction site. We also offer restoration services for balancing doors and residential service for glass and windows replacement.
Simple glass for windows
Mirror of all kinds
Thermos glass
Low emission glass product
Tinted glass in several colors
Tremped glass
Laminated glass
Products offered by Vitrerie RD are available in many colors and several thicknesses Do not hesitate to call our office for more informations on our products during our business hours.
514-634-7159
Glass shower of any sizes
or custom your own shower online
Save money and time by getting your next glass shower directly from the manufacturer and choose among one of our most popular model.

Cash and carry! Install your self or take advantag of our expertise for a quick installation.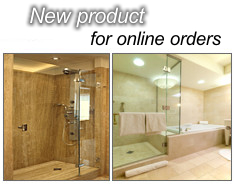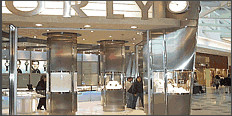 Recent achievements
Visit this section for more informations on our latest achievements and our recent projects.